Podcast: Play in new window | Download (Duration: 1:22:41 — 114.0MB) | Embed
Subscribe: Apple Podcasts | Android | Email | RSS
Matthew Michalewicz has built and sold numerous multimillion dollar businesses, with his last being the second fastest growing company in Australia with over 200 employees. Featuring in Forbes, INC.com, Newsweek, Matthew past board members include heads of state, nobel prize winners and Fortune 100 CEO's.  Not only does Matt think big, he pitches big… and wins.
He's also been the pitching mentor for the Key Person of Influence Business Accelerator in Australia for the last 4 years, helping hundreds of entrepreneurs simplify their pitch and cut through the noise.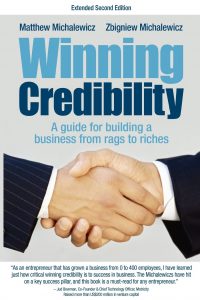 We talk about how his new business Complexica that specilises in optimise sales and marketing team performance using AI and Machine learning (which is insane)
If you are looking to grow your business, improve your pitch or wanting to learn more about the mentors on the KPI Accelerator, this episode rocks.
We get really into all of this too:
How to get oversubscribed in a hyper competitive market.
How he commercialise artificial intelligence research
The future Matthew envisions for the AI industry in Australia
Employing the scarcity principle with investors, prospective employees, and customers
How he positioned himself as a thought leader in his industry
Coupling an ecosystem of influence with a great product or service
Why his first book didn't need to be a best-seller for him to sell his business for $50M
How to pitch in a way that makes your competition irrelevant
The common mistake of being too transactional with your clients
Growing and scaling businesses without being the bottleneck
Plus loads more…
Sound interesting? If yes, consider coming along to our Influence and Assets event in March, where we'll be sharing the methodologies you need to develop and formalise to build an ecosystem of digital assets that will scale, add value and create stability along with how you can develop a personal brand for you and your team to become influencers in your industry.
In a nutshell, we'll be showing you how every entrepreneur and business leader can:
1. Establish the value they offer.
2. Become a Key Person of Influence in their industry.
3. Become oversubscribed for their product/service.
4. Build digital assets to grow their business globally.